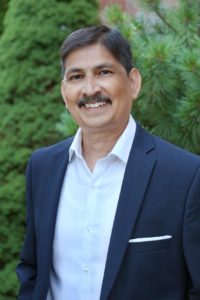 Sales Representative
Honesty and integrity are by far the most important assets of an entrepreneur. Carrying vast experience in the corporate world in India, UAE and Toronto, Naresh is a true entrepreneur with a Bachelor's degree in Science, a Polymer Engineer and a certified Real Estate Agent.
Naresh's passion in the Real Estate market has been growing over the years. An ardent investor himself, up-to-date with the market trends, he has been a strong advocate of his wife, Kalpana's real estate business. Naresh fulfills a lifelong dream in joining one of the largest real estate brokerages and considers it a privilege to apply his skills and experience to help clients make the biggest financial decision of their lives. He believes in establishing meaningful long lasting connections with his clients to ensure they get the best price and value, imbibing the team's mission to 'Always Put the Client's Best Interests First'. A problem solver and creative thinker, clients can count on Naresh to listen with curiosity, speak with honesty and act with integrity.
Naresh is a life partner to Kalpana and a proud father of two young boys. He is an ardent supporter of the kid's foundation and several other non profit organizations aiding families in need.