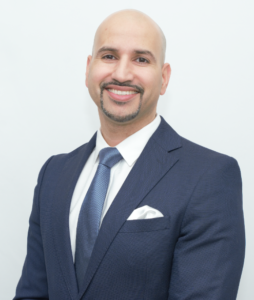 Sales Representative
Originally from Ottawa, Paul had completed his Bachelors of Commerce in Finance/Marketing at the University Of Ottawa.  After years of working in the corporate world in Europe and Toronto, Paul's entrepreneurial spirit had encouraged him to work as an Owner/Operator in one the world's largest franchise chains earning several customer service awards.  Throughout his career, Paul has been involved in real estate whether it be from being a client buying and selling his own properties through a Realtor, to helping his family and friends through the process as well.  Paul is also a real estate investor who keeps up to date with the latest market news and updates.
With over 6 years of Sales and Marketing experience, Paul's main focus is providing a service of value to his clients and understanding their needs to successfully provide an excellent experience for them.  By working with his Team Leader Kalpana Bhavsar, it is embedded in the team's mission to "Always Put the Clients' Best Interests First".  For Paul, it is not about the transaction but about the experience and the lifelong relationship with his clients and their families.
Paul is married with two young boys that love to keep him active whether is be playing basketball, swimming or falling on the ice.  Paul also proudly supports his local Salvation Army and other non-profit organizations aiding families in need.