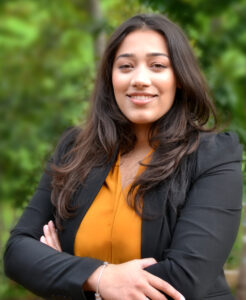 Sales Representative
Ash Sapre is a passionate and client-focused real estate advisor who excels in building long-term relationships grounded with clients'. Ash holds a bachelor's in business administration. She believes in educating and helping her clients make well-informed choices. She is an expert when it comes to building and protecting your present and future needs.
Ash strongly believes in Team Bhavsar's motto of Always putting the client's best interest first. She has worked in the automotive industry and gained vast knowledge about financing and leasing. For Ash, excellence is not an event – it is a habit to help clients make educated decisions.
Ash loves to give back to the community through charity events and volunteering. She is very fond of her furry friend Pluto whom she loves taking for walks.